Germany, Holiday to Walkenried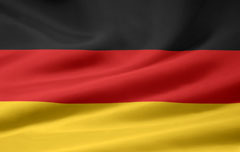 In June 2022 we did visit Walkenried in Germany.
We stayed there in a so-called Bungalow Blue tent, and from there we explored the area.
We drove to Bad Sachsa by car, where we visited the Grenslandmuseum. Walkenried is located near the former border between West and East Germany (the Iron Curtain). During a walk through the fields you will still encounter tank tracks and various watchtowers.
Walkenried also has a beautiful monastery and a ruined church building, both of which we visited.
Pictures of our Holiday to Walkenried in Germany.
Click on a picture to see a bigger image.